Activities
Monday Coffee
Are you free on a Monday morning? Come and join us for a cup of coffee in St James' Centre (opposite the School gate) with friends from the village. Every Monday morning between 8.45am and 11.30am in St James' Centre (starts at 10am during school holidays).
Housegroup
A Housegroup meets on Thursdays, 7.30-9pm in St James' Centre. It is for both Stonesfield and Combe parishes together, with time for Bible study, discussion, fellowship and prayer. Contact stonesfield@stonesfieldparishchurch.org for further details – all are very welcome.
Bell Ringing
Bells are rung before the 11am service. New members very welcome – please contact Lindsey Thornton (01993 891059).
Services and activities for children
Children are very welcome at all services and events. The All Age Worship service (11am on the first Sunday of each month) includes a special children's activity. Other children's activities will be advertised on the News page when appropriate.
Other activities and events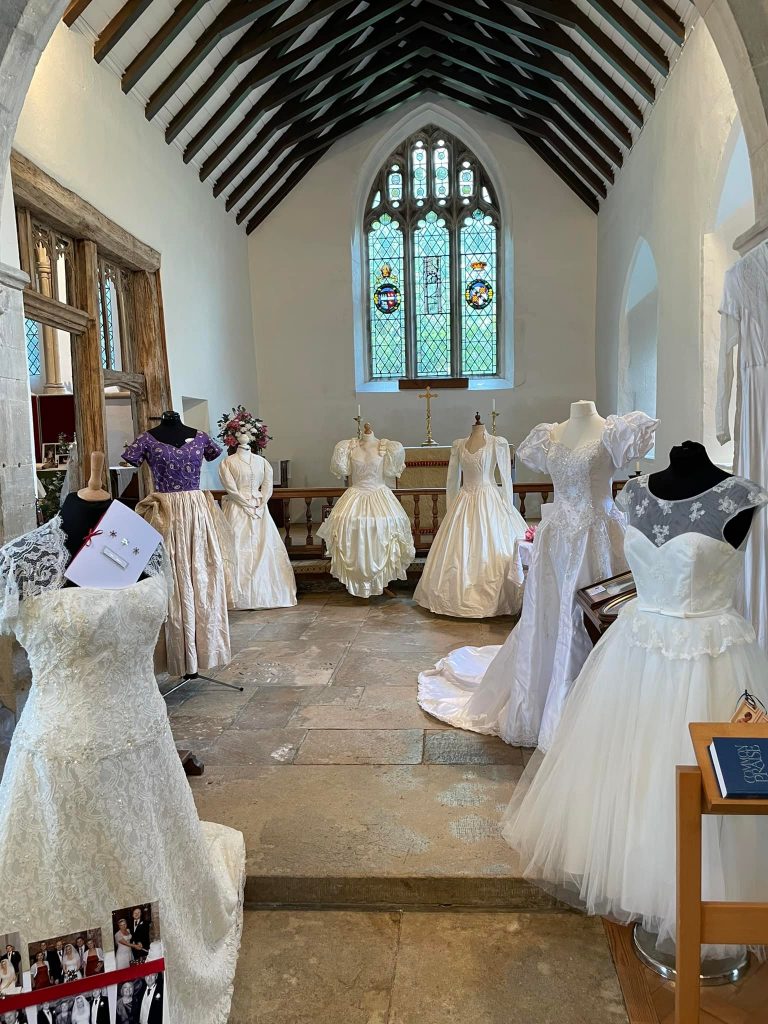 We organise special events and services for Harvest, Christmas, Easter, Remembrance etc, as well as marking national occasions.


Photo shows display of wedding dresses to celebrate the Queen's Platinum Jubilee 2022